Bateshwar Tourism
Bateshwar is a village in Agra District, on the banks of the river Yamuna in the northern state of Uttar Pradesh, India. Bateshwar is in between Agra and Etawah and is 5 km from Bah. It is an important spiritual and cultural center for Hindu and Jains. It is Know for the 101 Shiv Temple Complex. An annual religious and animal fair is also organised in the village ground area. 
The name Bateshwar is derived from the main Bateshwarnath Temple dedicated to Lord Shiva (Bateshwarnath Mahadev). As per the mythology and legends, here under a marvelous Banyan tree (Bat in Sanskrit), lord Shiva took rest for some time under that tree which is still standing at that place, the place hence came to be known as Bateshwar.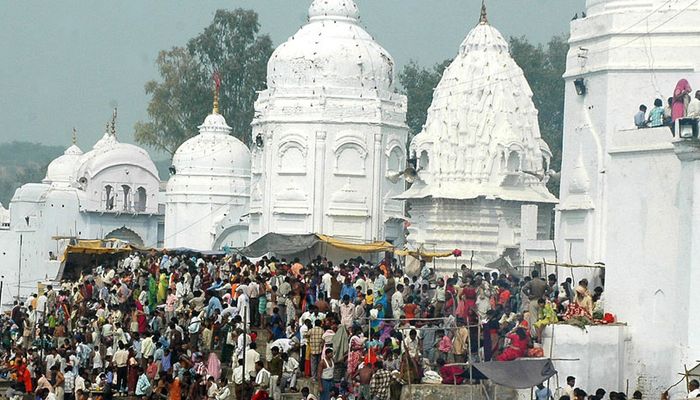 Bateshwar Nath Temple
This temple is the main temple of the town where an ancient Shiva Linga is enshrined. The temple has spectacular evening Aarti which is sure to leave the visitors spellbound. There is a huge footfall of people for Aarti and Darshan.
Front River / Ghat 
The long river front of Yamuna with a fascinating rows of temples at Bateshwar is a sight which is not to be missed.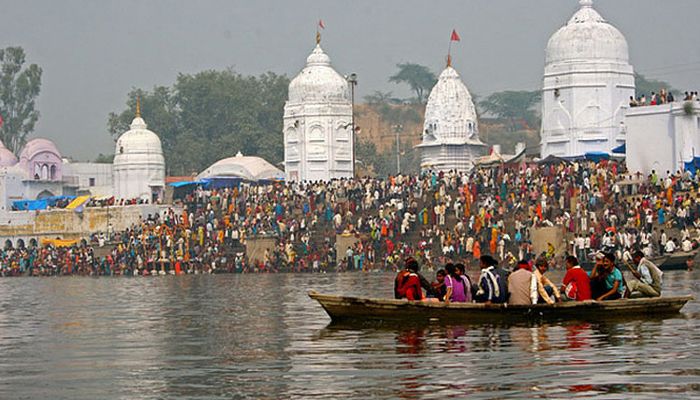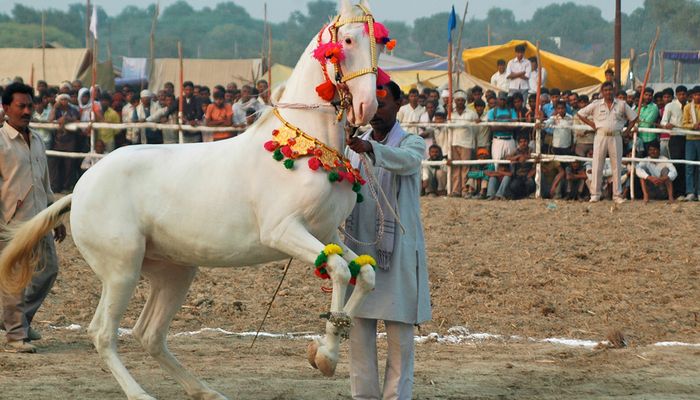 Bateshwar Cattle / Animal Fair 
Every year a large cattle fair is held at Bateshwar (the exact dates depends on the lunar calendar and vary each year ). In October Month.It coincides with the most auspicious period for praying at Bateshwar and is an important fixture for saints, Sadhus, tradesmen and villagers alike. The fair attracts large numbers of Camels, Horses, oxen, elephants , goats, and other cattle, as well as a multitude of tradesmen selling everything from traditional cooking utensils and spices to locally made furniture, handicrafts and cosmetics.
Panch Mathi 
This temple is on the left side of Shankha Dhwaj Mandir. The temples have ancient Tonks and spires(umbrellas) which are constructed on a ground which is surrounded by walls from all sides which gives it the name of "Panch Mathi". The foot images of Muni "Yama" and Muni "Dhanya" are installed here.
 
Shankha Dhawaj Mandir 
This temple consists of 4 altars present in its sanctum. The centre idol is the principle deity Bhagwan Neminath and the other two idols of Bhagwan Parshvanath, Bhagwan Chandraprabhu, and Bhagwan Vimalnath. One can witness various other artistic idols apart for these.