Hemkund Sahib Ji
Hemkund Sahib formally known as Gurudwara Sri Hemkund Sahib Ji, is a Sikh place of worship and pilgrimage site in Chamoli district, Uttarakhand, India. It is devoted to Guru Gobind Singh ( 1666- 1708 ), the tenth Sikh Guru and finds mention in Dasam Granth a work dictated by Guruji himself. With its setting of a glacial lake surrounded by seven mountain peaks, each adorned by a Nishan Sahib on its cliff, it is according to Survey of India located in the Himalayas at an elevation of 4,632 meters. It is approached from Gobindghat on the Rishikesh-Badrinath highway. The main town near Gobindghat is Joshimath.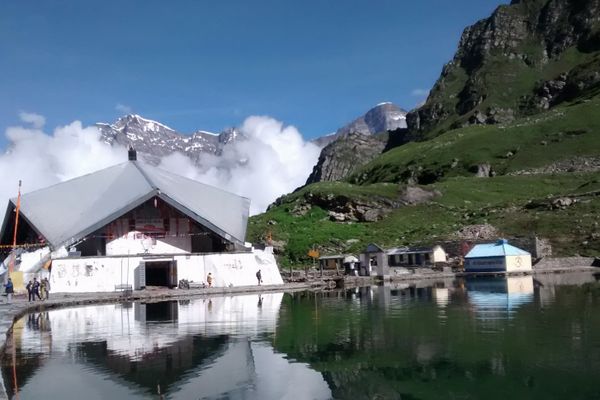 Hemkund is inaccessible from October through April because of snow bound paths and glaciers. Sikh pilgrims arrive in May and set to work to repair the damage to the path over the winter, which tradition is called kar seva ("selfless service"), a concept which forms an important tenet of the Sikh faith.
he take-off point for Hemkund Sahib is the town of Govindghat about 275 kilometres from Rishikesh. The 13 kilometres trek is along a reasonably well maintained path to the village of Ghangaria (also called Govinddham). This path can be covered either by walk or by pony and a Gurudwara here gives shelter to pilgrims. In addition there are a few hotels and a camp ground with tents and mattresses. 100-metre (3,600 ft)climb on a 6-kilometre of stone paved path leads Hemkund. Overnight stay is not allowed at Hemkund Sahib and so it is necessary to leave by 2 PM to make it back to Govindghat by nightfall.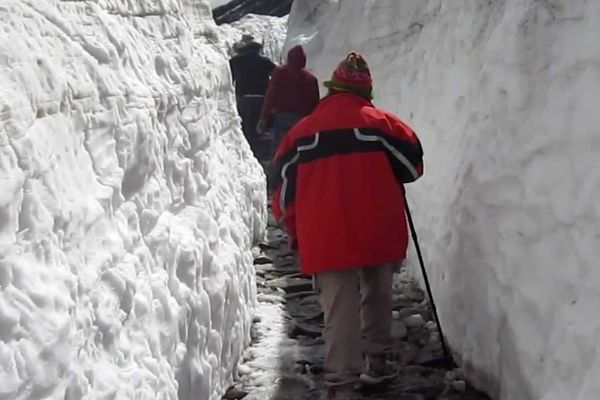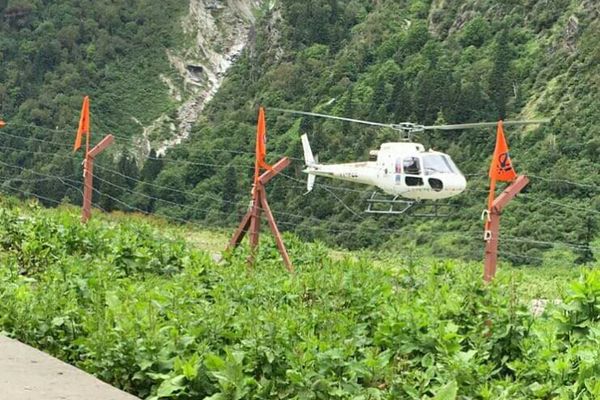 From Delhi, tourists take the train to Haridwar and then travel by bus or your car  to Govindghat via Rishikesh. It is also possible to drive from Delhi to Govindghat, a distance of about 500 kilometres which takes around 18 hours to cover. Recently, an Indian airline company has started a helicopter service between Govindghat and Ghangria. The flight takes about 5 minutes.