Naimisharanya
Naimisharanya is located on the banks of River Gomti in Sitapur district at a distance of 94 Km from Lucknow. In Naimisharanya is many place to visit. Naimisharanya is renowned from the time of Satya Yug or Kritha Yug, the most ancient times. It is the holy place where many sages have performed their penance. It is believed that on visiting this sacred place, people are rid of their sins. Upon visiting Naimisharanya, man attains Moksh (liberation) and attains immense powers (the eight powers that are talked about in Hindu philosophy). These words and their importance are mentioned in various ancient scriptures of India. Naimisharanya is also referred to as Naimish or Neemsaar or Neemshaar.
The Universally known Satyanarayan Katha was told by Suth to Shounak and other sages in Naimisharanya. Description of this holy place is found in the first sloka of the story.
The renowned saint Goswami Tulasi Das wrote about the prominence of Naimisharanya in Raamcharith Maanas. Naimisharanya is the stomach of our deceased elders. Paying homage to our elders at naimisharanya satisfies them and any sins aquried by us will be quenched and it is beneficial to our family.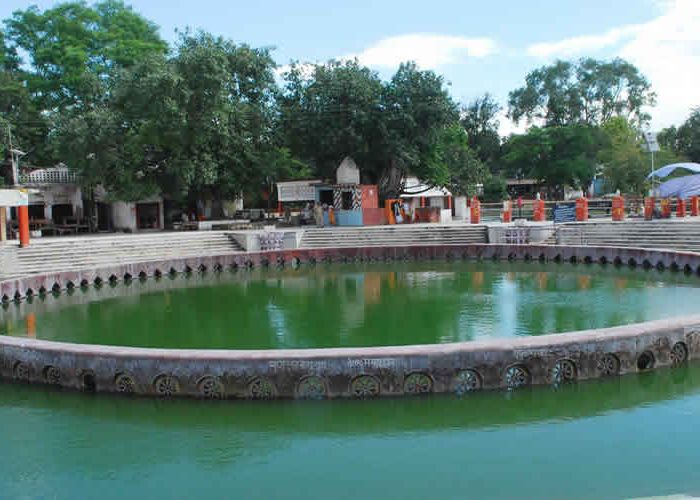 Chakratirth
Legend has it that the consequences of an imminent Kalyug drove many sages to Brahma to seek refuge. He rolled his Chakra (wheel) across Earth and told them to follow it till it rests; it is believed that Chakratirth is the place where Lord Brahma's wheel cracked through the Earth developing a large source of water. However, due to high flow of water the saints then requested Lord Brahma to help them. On Lord Brahma's request then arrived Goddess Lalita Devi who re-established the Chakra (Wheel) and controlled the flow. This formed a kund (pond) here, known as Chakra Kund. Today, this spot is surrounded by a promenade dotted with shrines honouring many Hindu deities. 
Vyaas Gaddi
This is the place where Ved Vyaas divided the Vedas into 4 main parts and formed Puranas. He preached Shrimad Bhagvathgita and Puranas to his disciples Jaimini, Vaisamaayam, Shuk Dev, Suth, Angeera and Pail. There is an ancient Banyan Tree which is said to be a blessed and is believed that anyone who performs Yoga under this tree can get rid of even an incurable disease.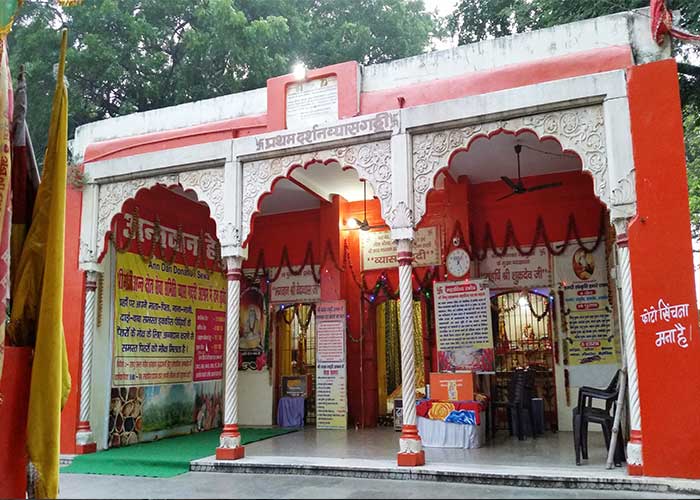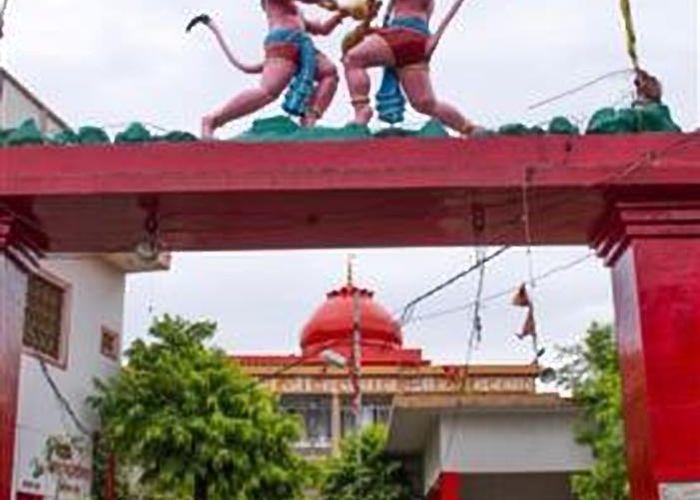 Hanuman Garhi 
After his victory over Ahiravana in Patal Lok, Lord Hanuman first emerged here, hence the place draws high significance for his devotees. There is a magnificent stone-carved statue of Lord Hanuman, with Lord Rama and Lakshman sitting on his shoulders. The temple is called, Dakshineshwar, as idol of Lord Hanuman here is facing southwards.
Dadhichi  Kund 
When ousted from devlok by the asura Vritra who could only be killed by a pious object, not weapons Devraj Indra pleaded to Vishnu, who advised him to request Maharishi Dadhichi for his ribs; the sage reluctantly agreed. Indra is said to have then fashioned a Vajra and slain the demon. All of this transpired in Misrikh, 10 KM away, where a temple, ashram (hermitage) and kund (pond) mark the event.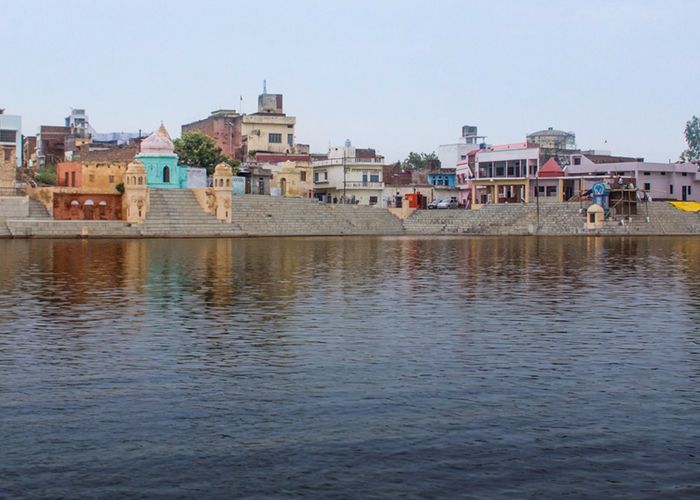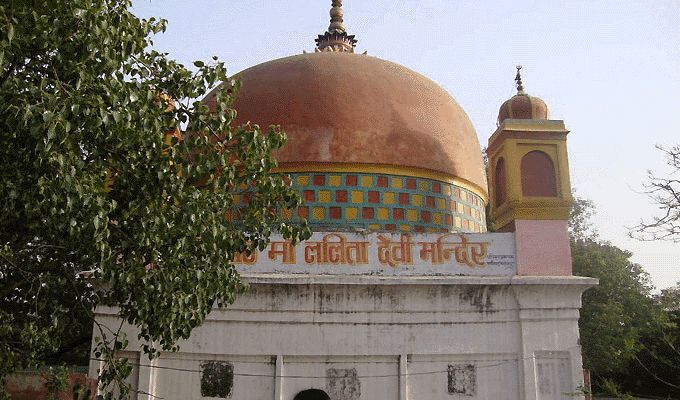 Lalitha Devi Temple 
Sati, wife of Siva, immolated herself after which Siva carried her body. On the way, her body split into 108 parts out of which the heart fell at Naimisharanya at this spot known as Lalitha Devi, one of the Shaktipeeths in India.
Dasaashwamedha Ghat
 Lord Rama performed the tenth Ashwamedha yagna at this spot marked by an ancient temple with the idols of Lord Rama, Lakshman, and Sita.