Yamunotri
Yamunotri is the source of the Yamuna River and the seat of the Goddess Yamuna in Hinduism. It is situated at an altitude of 3,293 metres in the Garhwal Himalayas and located approximately 30 km North of Uttarkashi, the headquarters of the Uttarkashi district in the Garhwal Division of Uttarakhand, India. It is one of the four sites in India's Chhota Char Dhampilgrimage. The sacred shrine of Yamunotri, source of the river Yamuna, is the westernmost shrine in the Garhwal Himalayas, perched atop a flank of Bandar Poonch Parvat. The chief attraction at Yamunotri is the temple devoted to the Goddess.
The actual source, a frozen lake of ice and glacier located on the Kalind Mountain at a height of 4,421 m above sea level, about 1 km further up, is not frequented generally as it is not accessible; hence the shrine has been located on the foot of the hill. The approach is extremely difficult and pilgrims therefore offer puja at the temple itself.
The temple of Yamuna, on the left bank of the Yamuna, was constructed by Maharaja Pratap Shah of Tehri Garhwal. The deity is made of black marble. The Yamuna, like the Ganges, has been elevated to the status of a divine mother for the Hindus and has been held responsible for nurturing and developing the Indian civilization
Nearest Attractive Places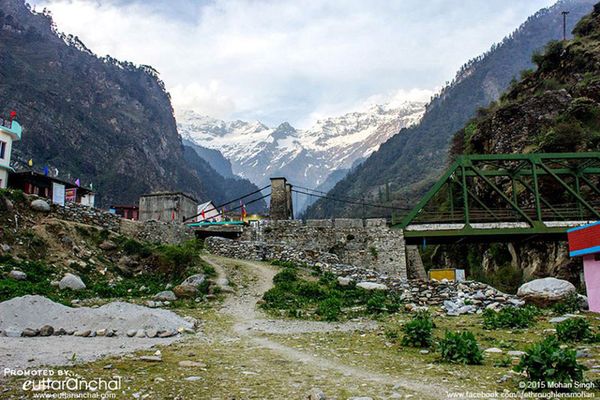 Jankichatti
The Place Is Primarily Known For Its Hot Water Springs. It Acts As A Hub For Pilgrims En Route To Yamunotri And Comprises Several Villages. 
The Thermal Springs At Janki Chati Have Religious Value. Pilgrims Traveling To Yamunotri Stop By Here As It Offers Majestic Site. The Place Is Surrounded By Mountains On All The Sides And Lies In Close Proximity To The Indo China Border. Ponies And Palanquins Are Also Available At Janki Chatti. 
Surya Kund
This hot water spring is dedicated to the Sun God, believed to be the father of Yamuna. It also consists of a hot water spring at a temperature of 1900 F. Devotees often fasten rice and potatoes in a cotton cloth, and dip it in the water to be cooked. This cooked food is then offered to the temple.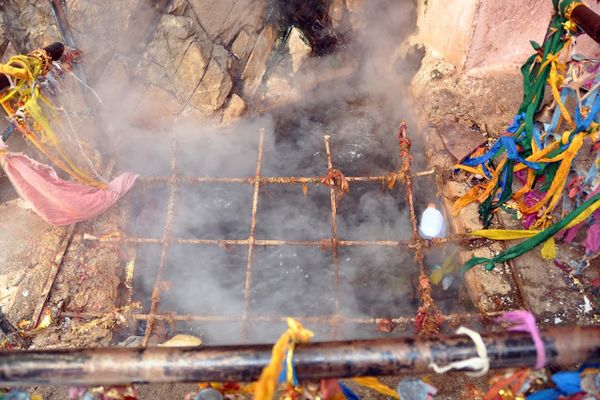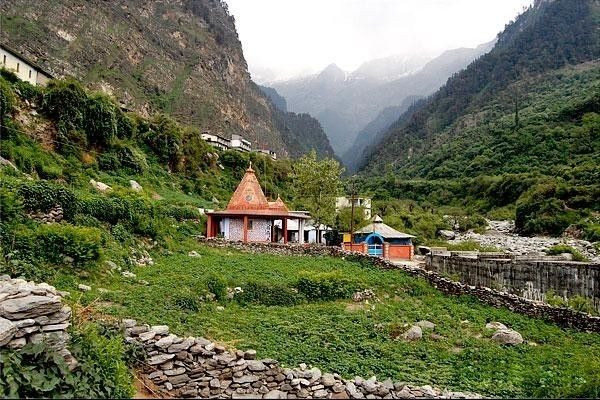 Hanuman Chatti
Situated at the meeting point of Hanuman Ganga and Yamuna rivers, Hanuman Chatti is where today pilgrims can find plenty of accommodations overlooking a scenic vista. Hanuman Chatti is said to be the place where Lord Hanuman met Bheema, one of the Pandavas.
Kharsali
Since the Yamunotri shrine becomes inaccessible in winters, due to heavy snowfall, therefore, the deity is brought here for worshipping. Visiting Kharsali has now become easier than before as the government has decided to keep open the Char Dham Yatra during winters, devotes can worship Goddess Yamuna at Kharsali during the winters.